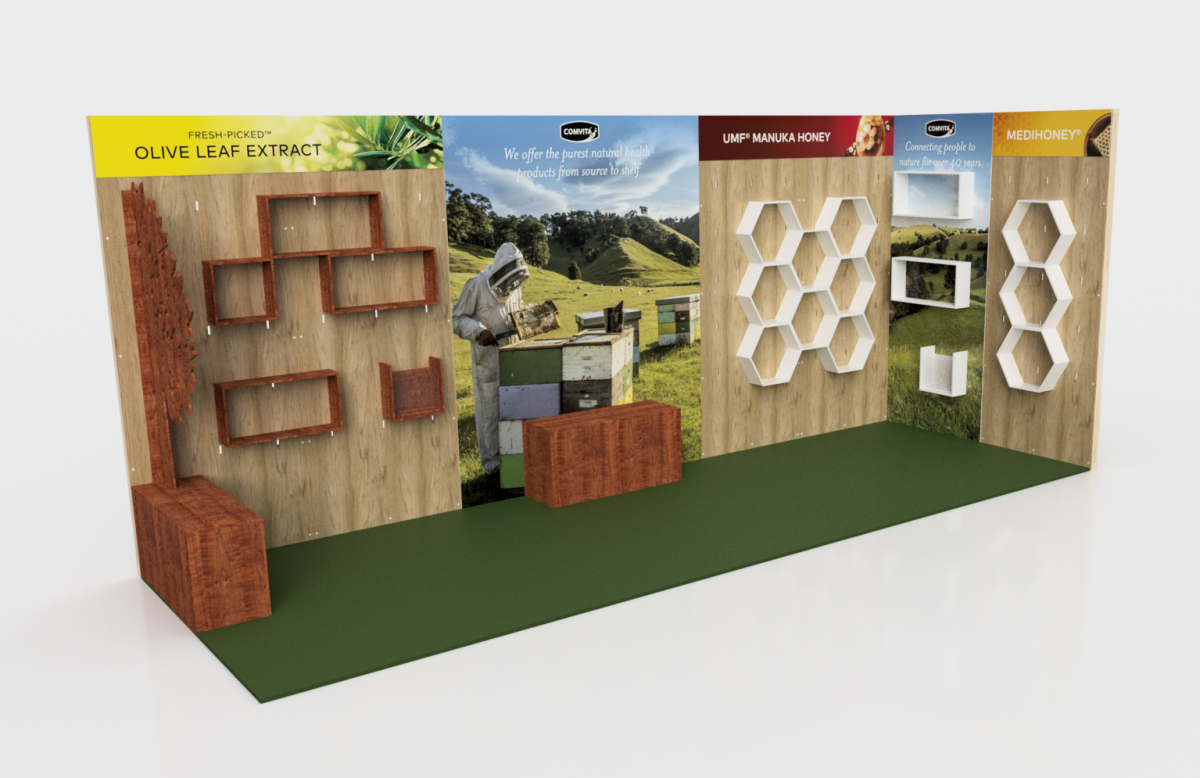 11 Apr

PROJECT: Comvita's stand at the Australian Pharmacy Professional Conference

The pharmaceutical industry has a reputation for being rather clinical – most people's minds wander to stark white walls and steel instruments as a visual point of reference. When tasked with the challenge of creating an exhibition stand for natural remedy company Comvita to use at the Australian Pharmacy Professional Conference, the Colour Chiefs team decided to stray from the path and do something a little bolder.

From design to fabrication, no detail in this display was overlooked. The modular structure was designed in-house and constructed from plywood, with the option that the display could be reused at other exhibitions. The plywood was stained and varnished to match a pre-approved colour, then CNC milled into wall panels and shelving components. The Ad Agency Lismore designed the graphics that were used in the display.

Comvita were thrilled with the outcome – the visually stunning structures included shapes such as trees and beehives as a nod to the company's product offering of Olive Leaf Extract and Manuka Honey. Comvita will be reusing the display in June at the Naturally Good Expo, so keep an eye out for it!