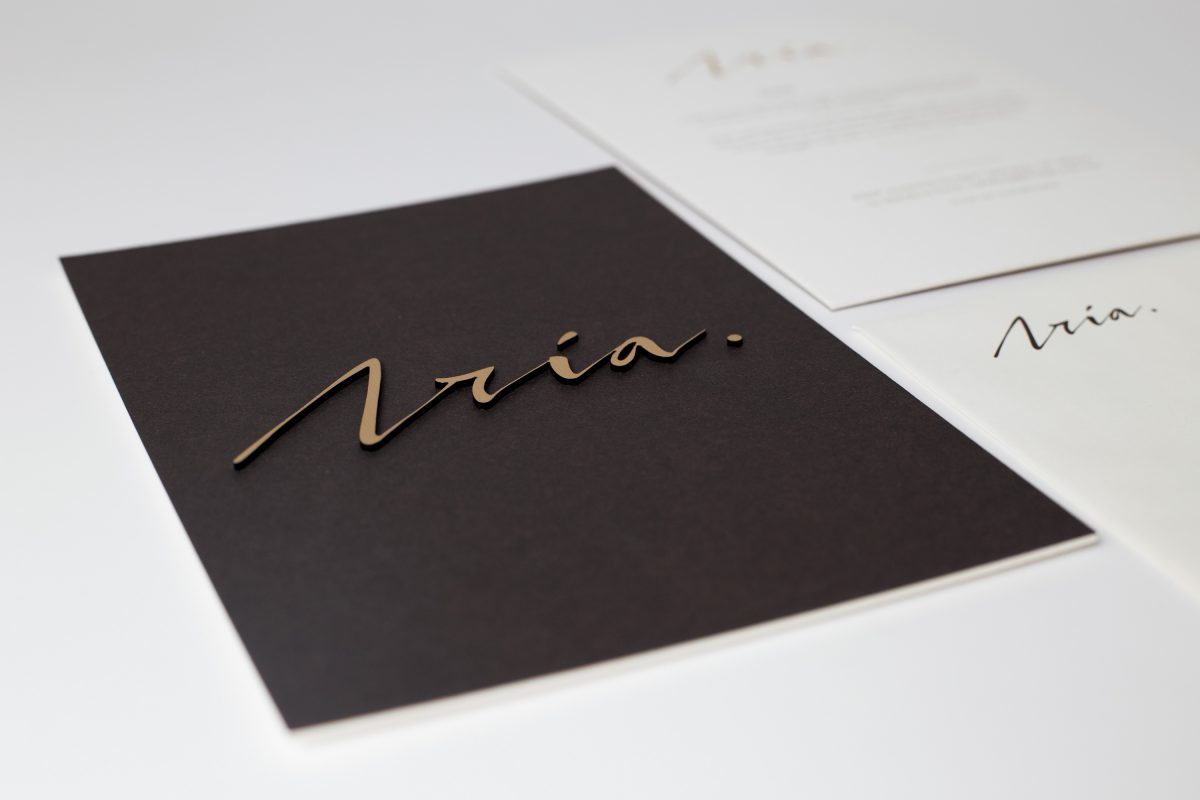 05 Apr

PROJECT: Aria's unique dining experience invitation

When it comes to fine dining in Brisbane, one of the first names to pop up is Matt Moran's award-winning Aria Restaurant. The stunning space is known for its delicious food offering, acclaimed wine list and breathtaking river views, so it's safe to say that the Aria name is associated with luxury. Colour Chiefs was given the task of creating a unique dining experience invitation for the restaurant, drawing upon the qualities that make Aria a standout destination.

For all technical aspects of the project, Colour Chiefs was sure to keep every detail in line with Aria's reputation as a visually beautiful place to eat. Invitations were printed with each recipient's name on BJ Balls Mowhawk Superfine Eggshell 270gsm laminated to 1mm screenboard, which was then laminated to Colorplan Bitter Chocolate 270gsm. The finishing touch was a laser cut TroLase Metallic Brushed European Gold of the Aria logo adhered to the Colorplan, making the design truly pop.

The clients were delighted with the finished product, which truly conveyed the sense of occasion that was associated with the dining experience.