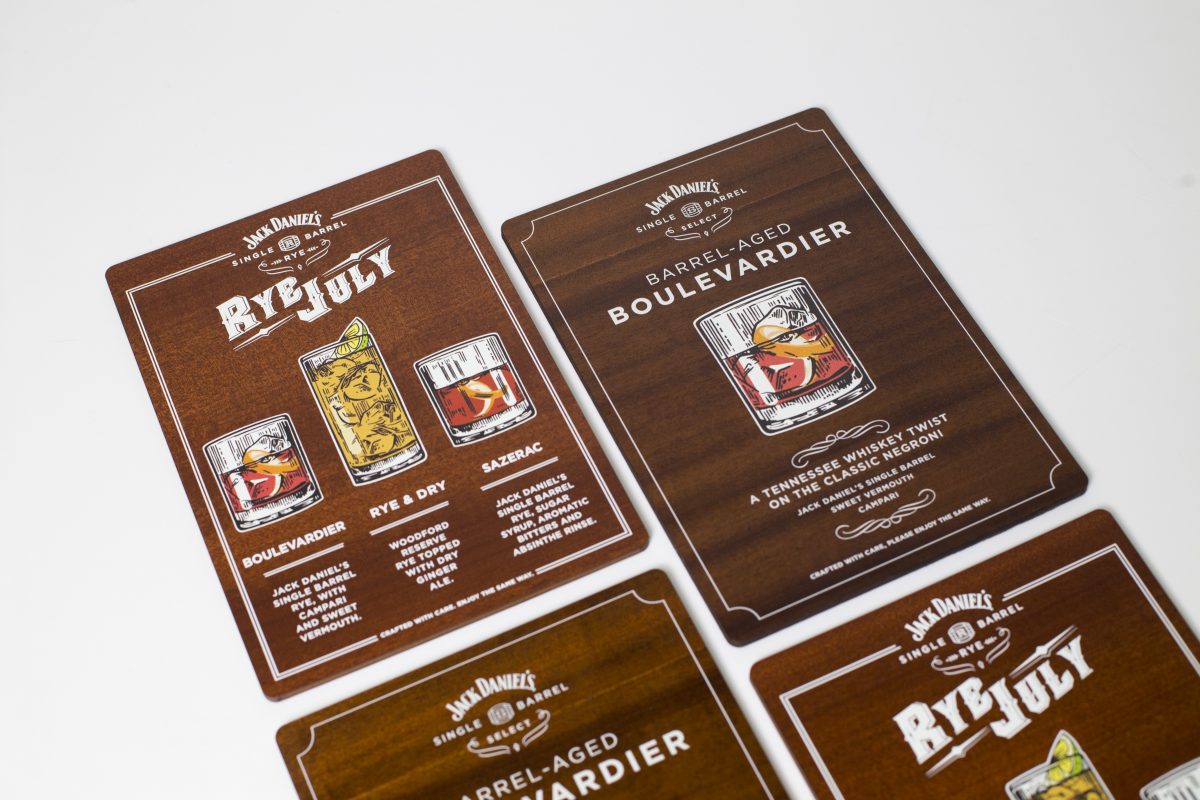 29 Sep

PROJECT: Jack Daniel's Rye July Menu

He's the man with two first names synonymous with fine dark spirits – Jack Daniel's whiskey is a household name for a reason, with the brand drawing upon more than 150 years of knowledge (and boozy good times). Long the choice of drink for rock'n'rollers, straight shooters and people who just exude cool, Jack Daniel's Tennessee Whiskey isn't just alcohol – it's a brand and an institution that has endured the test of time.

The Colour Chiefs team was commissioned by esteemed brand manufacturer Brown-Forman to create a special menu for Jack Daniel's Rye July, an event taking place at selected bars and clubs to celebrate the JD's single barrel rye. The rye is Jack's first new grain bill since it started all those years ago, so this is a pretty big deal – the menus showcase boulevardia, rye & dry and sazerac cocktails made from the distinguished spirit. The menu's two sides are distinct – the front is gloss varnished and stained 4mm Maple Plywood overprinted in CMYK and white, while the reverse is mounted with black buckram. The product matches the feel of the iconic brand – distinct, original and ever so smooth.