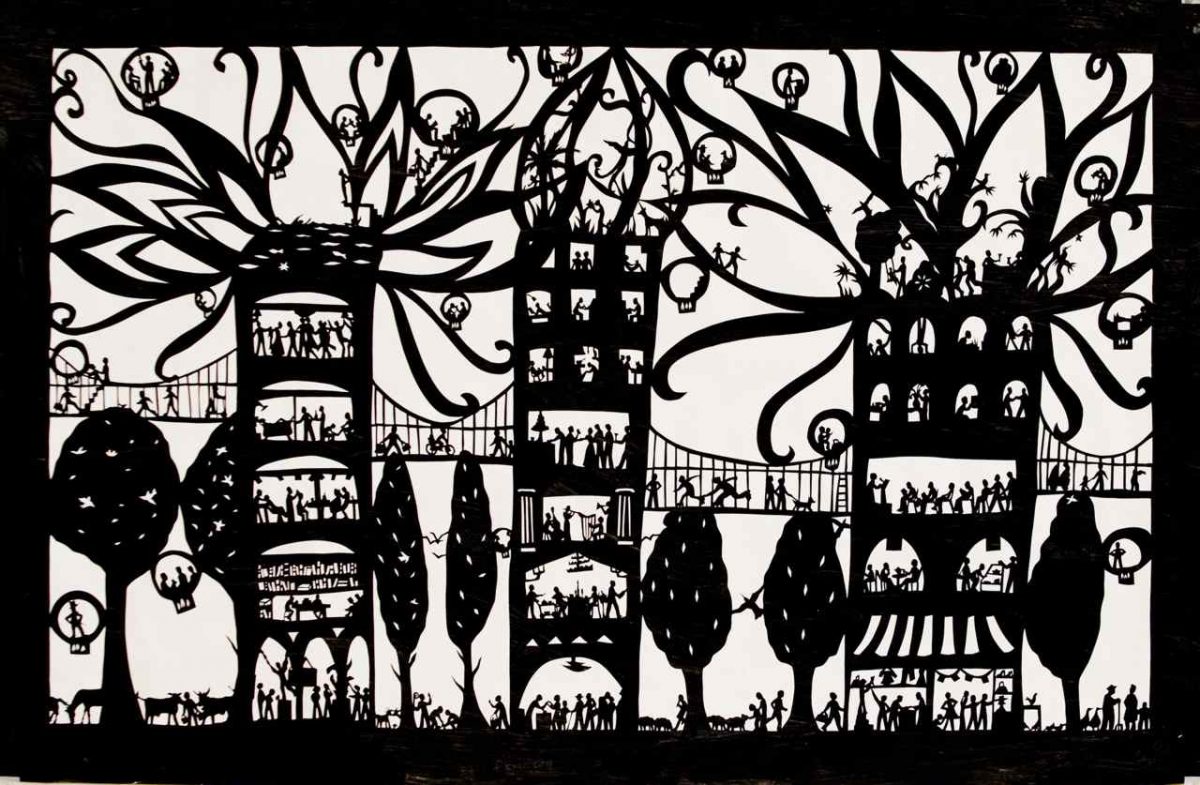 30 Aug

INSPIRATION: Béatrice Coron creates entire worlds out of paper

Béatrice Coron is no stranger to a slightly late start. The self-confessed rebel has been around the world and then some – she's been a shepherdess, a truck driver, a factory worker, a cleaning lady, but all the while she never stopped creating. When she hit 40, she decided it was time to take her love of art to the next level and have a real crack at it, choosing papercutting as her preferred method – she was drawn to the idea of cutting stories and narratives, using negative space to get a point across.

For the last 20 years, Béatrice has been exploring visual storytelling in artist books, paper cutting and public art. Collecting memories from individuals and communities, she stages narrative symbols in silhouette to create a dialogue with the viewer in a playful and fantastic way. She cuts her inimitable silhouette designs in paper and Tyvek, but has also been known to create works in stone, glass, metal, rubber, stained glass and digital media.

Want to double down on your inspo? You can catch Béatrice's TED talk right here.