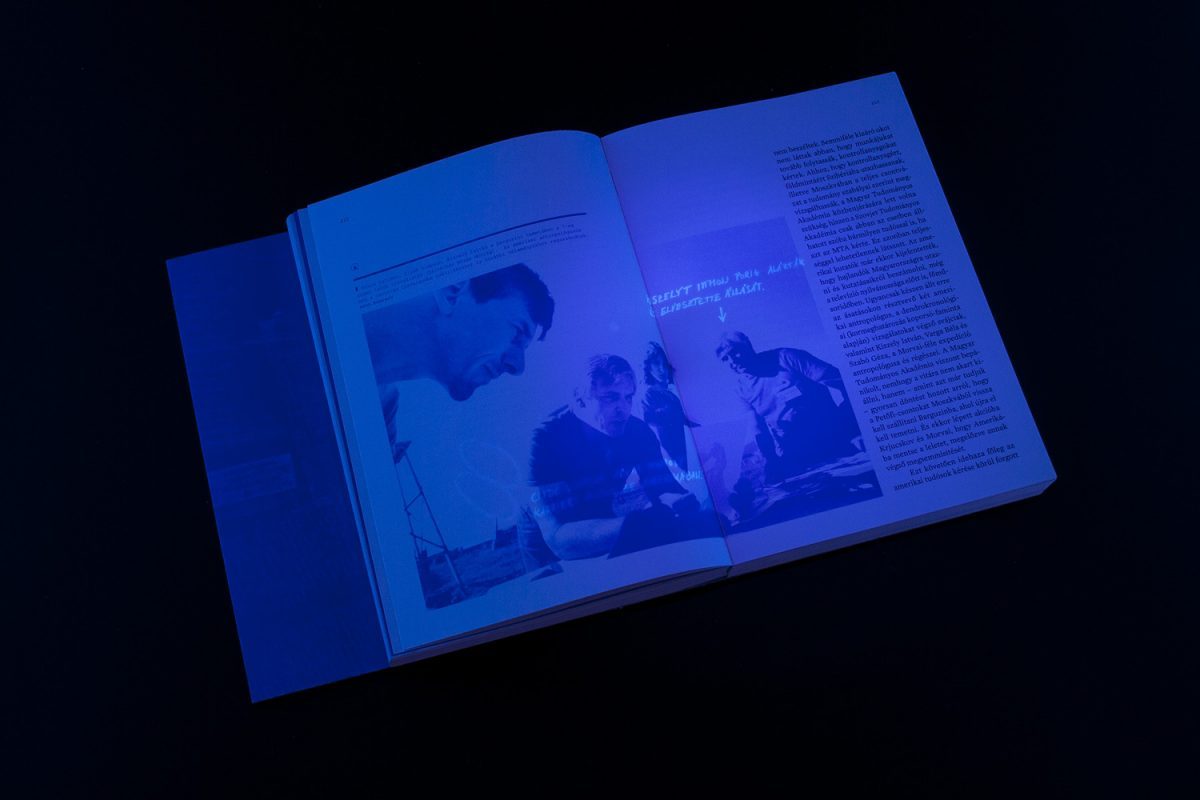 05 Feb

INNOVATION: Marton Borzak's UV-sensitive book

One of the coolest experiences of childhood was undoubtedly messing around with invisible ink. Whether it was the legit kind from your Scholastic book club or the more bootleg homemade kind (thanks, lemon juice), the thrill of writing secret messages for your friends to reveal was bloody hard to beat. Don't we all have a little detective streak? If this sounds like you, we have a discovery that is bound to tickle you – Marton Borzak's book P. S. – Secrets of the Barguzin Skeleton.

So what's so special about this book, you ask? Well, our mate Marton has specially designed it so that the secrets of the story are only displayed under UV light. Under normal light it reads just fine, but the blue light reveals something else entirely. Juicy tidbits like commentary by the author, explanations and annotations are printed with UV ink, which is only visible under UV light. The binding is specially designed in a way that the attached UV-lamp can fit inside the book for a glowing read, but the lamp can also be removed and used to explore hidden messages up close. Get your Sherlock on!